SUEIT
Age group: 12 -19 years
Number of Questions: 57
Administration method: Self-report
Group testing possible: Yes
Time required: 20-30 minutes (depending on reading level)
Available formats: Both online and paper versions of this assessment are available.
Alternate Versions: Peer-rated and Teacher-rated versions are also available.
Assessment outcomes: Total EI score and 4 sub-scale scores
1.  Emotional Recognition and Expression
2.  Understanding Emotions of Others
3. Emotions Direct Cognition
4. Emotional Management and Control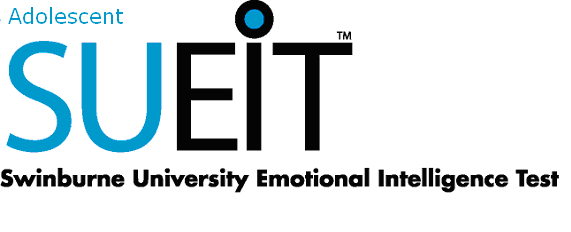 There are no right and wrong ways to feel in any one given situation, however, there are more and less effective ways of dealing with emotion and emotional information. The items making up the Adolescent SUEIT  have been designed to assess how effectively students deal with emotions and emotional information. Students are presented with a series of statements for which there are no right or wrong answers. Rather, responses to the statements should indicate the way students typically deal with emotions.
—————————————————-
TO FIND OUT MORE ABOUT EI ASSESSMENT
CONTACT US
————————————————————-