the ethos of Aristotle-ei
As a research unit, we strongly believe in the importance in embedding all that we create in ongoing research and are committed to continual improvements in our work based on research outcomes. The Aristotle-EI suite of development programs were borne out of the findings of ten years of research conducted at Swinburne University of Technology in close collaboration with our partner schools. First establishing methods to measure emotional intelligence in children and adolescents, we then assessed whether the dimensions of emotional intelligence measured by these scales predicted important scholastic outcomes. On the basis of these achievements we then developed intervention programs that are age specific.
We highly value the development of deep collaborations with our partner schools, recognising that teachers, school staff, parents, adolescents and primary school children each have an important role in achieving a whole school approach to emotional intelligence development.
Our mission is to provide opportunity for all children to access emotional intelligence development programs and hope that our work drives universities and other institutions that educate our next generation to strongly value emotional intelligence.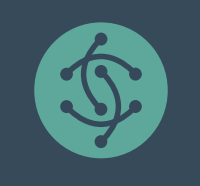 PROF. CON STOUGH
Director
Prof Stough is a Professor of Cognitive Neuroscience and Professor of Psychology at Swinburne University. With more than 200 peer reviewed publications to his name, he has supervised to completion more than 30 PhD students and has held grants from industry and government sources for more than a decade.
Prof Stough was a past member of the Psychology panel of the World Economic Forum, was on the scientific advisory board for the International Society for Intelligence Research as well as the editorial board for more than a dozen academic journals. Prof Stough was instrumental in establishing Swinburne University's research on emotional intelligence; first with several key industry partners for the workplace in Australia and then more recently with Aristotle-EI school partners.
Prof Stough is a passionate believer in the importance of high emotional intelligence and has given hundreds of talk to schools regarding the relevance of EI in educational settings, how to assess EI in students and develop emotional intelligence competencies. He believes that there is no more important work than in the development of emotional intelligence in young people in our society.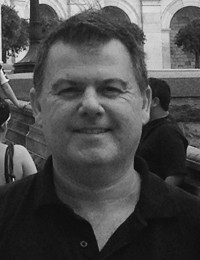 JUSTINE LOMAS
EI Programs Coordinator
Justine Lomas is the coordinator of the Emotional Intelligence Research Unit at Swinburne University. In this role she is responsible for the development of research based, theoretically driven programs aimed at improving emotional intelligence competencies in children and adolescents at every stage of their education. Justine works closely with Aristotle EI partner schools to ensure a whole school approach to EI is achieved, supporting staff in the implementation of the associated curriculum, assisting in staff personal development as well as measuring a range of classroom and student outcomes.
Beginning her academic research career in 2010, Justine is responsible for the planning and implementation of research studies investigating the higher order outcomes of emotional intelligence development in primary and secondary school students. She oversees all data collection on emotional intelligence with Aristotle EI partner schools both nationally and internationally and assists in the supervision of many honours and PhD student projects investigating EI. Justine is currently completing her own PhD candidature, which will examine the outcomes of EI development programs in the secondary school setting.
Justine has published in the area of emotional intelligence and academic achievement in primary and secondary school students, adolescent bullying behaviours and peer victimisation. This work has fostered Justine's passion to develop EI in all schools as a powerful tool to bring positive and proactive change to a range of educational and real world outcomes.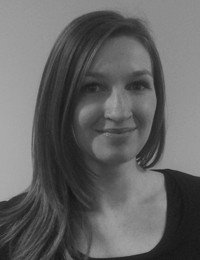 CHANTELLE SCHOKMAN
Psychologist
Chantelle Schokman is a registered Psychologist with the Psychology board of Australia and a member of the Australian Psychological Society.  Chantelle completed her Postgraduate Diploma of Psychology at Swinburne University of Technology before going on to attain a Masters of Educational Psychology from The University of Melbourne.  She began working with Aristotle in 2013 after completing her thesis on the topic of Emotional Intelligence and attitudes towards bullying amongst school going adolescents. She has since then been involved in Aristotle Emotional Intelligence development programs for local and overseas partnered schools.
When she is not working with Aristotle, Chantelle is a Psychologist with Nirodah, providing school based counselling services to schools in Melbourne. She is interested in working with children and young adults around issues related to behavioural and learning difficulties, developmental delays, anxiety and stress. Chantelle has worked in a range of educational settings including early intervention, primary, secondary and tertiary education.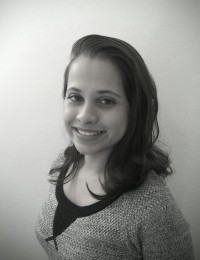 DR. LUKE DOWNEY
Senior Research Fellow
Dr Luke Downey has been working in the area of Emotional Intelligence research for over 10 years. This program of research has included the development of assessments of EI (e.g., Luebbers, et al, 2007) and their use in pre-adolescents (e.g., Billings et al., 2014), adolescents (e.g., Downey, et al, 2010), clinical populations (e.g., Downey, et al, 2008) and in the adult workforce (e.g., Downey, et al, 2011). Luke's research concerning the role of Emotional Intelligence began in 2004 with the research aim of identifying how the expression, understanding, management and usage of emotional information by adults and adolescents influence important life outcomes. This program of research initially focused on developing reliable and valid measures to assess Emotional Intelligence in adults and adolescents, and then utilising these measures to examine the role of Emotional Intelligence in predicting such outcomes as; scholastic achievement, bullying, stress coping strategies, and recruitment consultant revenue. Luke's PhD included multiple assessments of Emotional Intelligence in elite sportsmen. The thesis was entitled, 'The Psychological Determinants of Rugby Union Player Performance', which examined psychological indices that contributed to professional rugby union players' seasonal performance over the course of two full Super 12 seasons. This study utilised qualitative and quantitative data collection methods and provided a unique insight into the psychological profiles of elite athletes. This study reflected the first attempt to assess psychological indices related to 'elite' rugby union player performance and involved repeated assessment of Emotional Intelligence.
Currently, Luke is a Senior Research Fellow at Swinburne University, and is part of a leading internationally recognised team focused on the assessment and application of emotionally intelligent behaviours. Luke is currently leading research projects aimed at examining the relationship between Emotional Intelligence and adolescent outcomes including; resilience, stress coping strategies, scholastic performance and cyber-bullying.